Brütal Legend Wiki is a collaborative encyclopedia about Brütal Legend that anyone can edit.
It was created in June 2009 and currently has 424 articles.

424 articles since June 2009
2,739 images uploaded since June 2009
23,486 edits made since June 2009
Over 2,500 daily readers

Artifact of Legend • Bound Serpent • Buried Metal • Devil Thorns • Tab Slabs • Landmark Viewer • Lightning Plug Jumps

Deuce Upgrades • Primary Weapons • Secondary Weapons • Attacks • Axe Treatments • Guitar Strings • Paint Jobs • Effigies
Guitar Solos • Fire Tributes • Fan Geyser • Unit Upgrades • Individual Orders • Stage Upgrades • Stage Defenses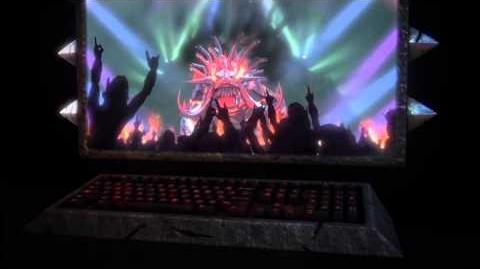 <chat />

"No problem here that can't be cured with a spoonful of rock."—Eddie Riggs

Latest posts
Live now!


Watch here: https://www.twitch.tv/doublefine and sign up on the Discord here: https://discord.com/invite/doublefine for XBox fights thank to Game Pass!

Happy Rocktober everyone!
Starting now!
Watch it here:
https://www.youtube.com/watch?v=vPOcocIy6Jg https://www.twitch.tv/doublefine https://mixer.com/maturity-guard?return=%2FDoubleFine&token=DoubleFine
Happy tenth anniversary, …
Well all this news about Psychonauts 2 is rather exciting isn't it? Makes you wonder if a particular Double Fine sequel could ever be made. Nah, I'm being crazy. But wait, what's this? At the bottom …
See more >
Community content is available under
CC-BY-SA
unless otherwise noted.