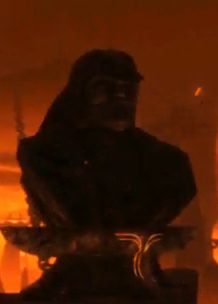 Mt. Rockmore Effigies are giant statues depicting characters from Brütal Legend, used to customise Mount Rockmore via the Horn Thrower. They are available for purchase from the Guardian of Metal at Motor Forges for 25 Fire Tributes each.
Hammer of Infinite Fate Effigies
Edit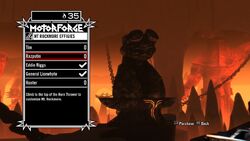 These effigies are added by the Hammer of Infinite Fate DLC and include two individuals who aren't characters in Brütal Legend (Tim Schafer and Razputin).